Brand & Style Magic
for Wild Women
Magical Different Blooming Sacred Wild Fierce Brilliant
Empowering Successful Female Entrepreneurs to express their true essence by aligning their Personal Brand & Style with their soul!
Brand & Style Alchemist for Wild Women
Meet LILY
Hey, Wild One – I am Lily, your Brand & Style Alchemist! My passion is helping you tap into your innate magic and invoke your Spellbound Personal Brand from within, so you can unappologetically show up in your LIFE & BIZ as the Fierce Badass you ARE! 
Brand & Style Alchemy
Express your soul through your Personal Brand & Style
The Branding process is not just picking fancy colors and
brainstorming about your soul clients.
Branding, after all is a self-discovery quest. A journey within – reconnecting to your purpose, to your magic!
Remembering what makes you – YOU!
Embracing all your quirks and all your edges!
Claiming your power and channel it into your most
magnificent self-expression!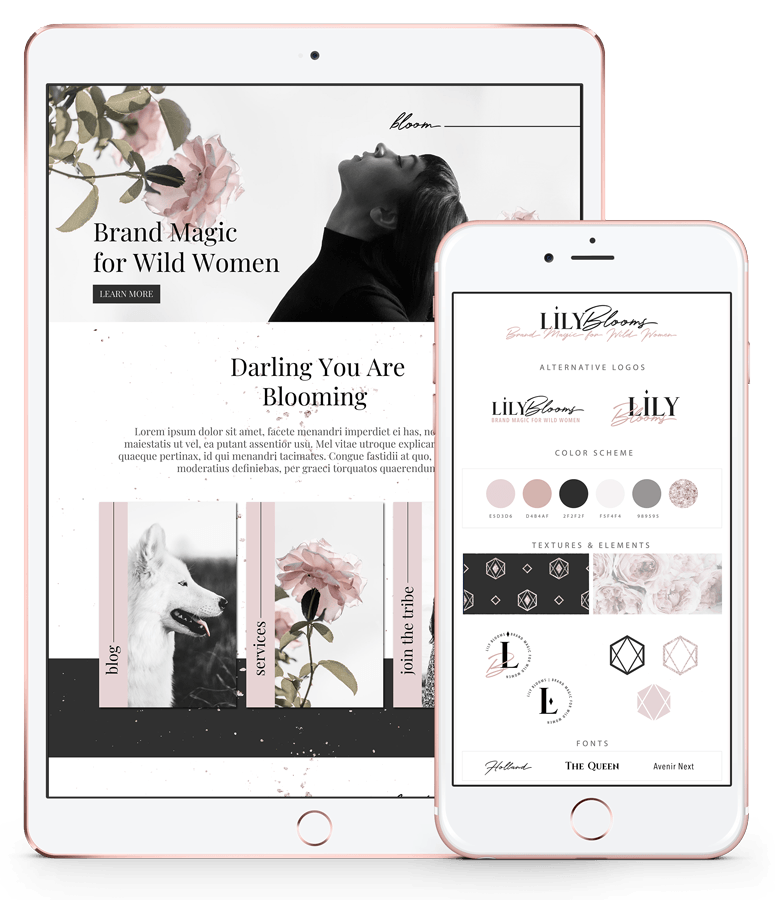 Jaquie Lane
I was so lost about my style and color palette, my shape, what suites ME and what I really LOVE… before… and now I am starting to feel confident about exactly what is in alignment with my unique personal style.
Leigha Lake
"Yes!!!! Totally in love!!! I can feel the high energy and magic! Thank you so much for pulling my essence out and turning it into something beautiful!"
Veronika from Omaya Herbs
Lily, it's wonderful! I am the biggest fan of your work! Thank you!
Get photoshoot ready
Get your free guide & prepare for your brand photoshoot by subscribing here